Adding a water feature
Adding a water feature to your backyard can enhance the look of your property can make outdoor space look expensive. There are many different designs and types of water features that you can choose from. Depending on your budget, you can purchase ready-made fountains or opt for DIY projects. Fountains add a natural aesthetic to your yard. However, if you want to install one yourself, you will need basic plumbing knowledge and creativity.
Water features need not be large or take up a large space. If you're looking for a smaller solution, you can install a small waterfall or a water wall. A water wall can be made of granite, concrete, or natural stone. You can consult a landscape designer for help in designing your outdoor space with water features.
Adding a calming meditation area
Adding a meditation area to your outdoor space is a great way to incorporate relaxation and meditation into your design. It is also a great way to improve your relationship with your partner and lower stress levels. Create a calming meditation space close to your home, but far enough away from other distractions so you can experience complete solitude. If you do not have time to design the area yourself, consider hiring a designer to do it for you.
While designing a meditation space, focus on providing maximum comfort for the meditator. Choose comfortable pillows and soft wool blankets for warmth. Add some candles and flowers to help instill a soothing scent. Then, add a decorative lantern to provide soft lighting.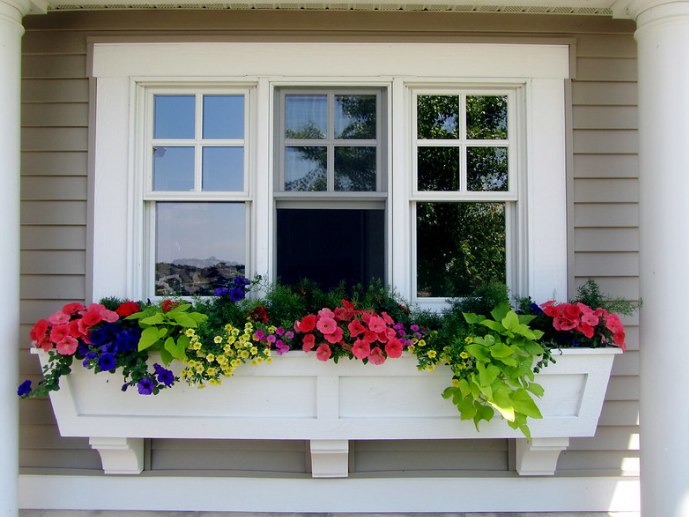 Make Outdoor Space Look Expensive by Upcycling old furniture
If you're looking to spruce up your outdoor space without breaking the bank, upcycling old furniture is the perfect option. This can make outdoor space look expensive. Old pieces can be easily repainted or stained in bright colors to give them a more sophisticated look. If you want to avoid wasting money on new items, try to choose a theme for your space. This way, you'll be sure to choose items that complement the theme.
For the most striking results, use chalk paint. This type of paint goes on easily and requires no primer or sanding. The results can be incredible, turning drab furniture into dazzling pieces. For instance, a particle board bookcase can be repurposed into a beautiful outdoor bench or plant stand. In this Checking In With Chelsea video, a drab bookcase is given new legs and a bright paint job.
Upgrading outdoor lighting can make outdoor space look expensive
Upgrading your outdoor lighting can be a simple, inexpensive way to give your outdoor space a more professional look. Using LED bulbs or halogen bulbs has several advantages over incandescent bulbs. LEDs require less maintenance and last longer than incandescent bulbs. They can also be remotely controlled and have automated settings.
Outdoor lighting is important for many reasons. It can highlight the best features of your property. You can also increase the value of your home by adding attractive lighting to your outdoor space. It will give your outdoor area a more elegant look. In addition, adding proper lighting to your outdoor space will help protect your home's exterior while also showcasing its beautiful features.
Lighting features can highlight pathways and other areas of your outdoor space. They can also be strategically placed around a water feature, which creates a calming atmosphere. You don't have to spend a lot of money to make your outdoor space look more luxurious. You can even add simple touches like candles and lanterns to make your outdoor area look more elegant. Even a few simple changes can make a huge difference.