If you want to create striking floral borders or window boxes, there are many ways to do it. There are numerous types of flowers that you can use in your window box, including geraniums, petunias, zinnias, begonias, and nasturtiums. You can also choose an inch plant that cascades over the sides of the window box.
Plants
A floral border and window boxes can be a great way to add color and texture to your outdoor space. Flowers in these containers are likely to thrive in a sunny spot and remain fresh all season long. In addition to adding beauty to your yard, they also add curb appeal. Here are some plants to consider:
Petunias: These flowering perennials produce masses of colorful blooms from spring into fall. They come in striped, fringed, and solid varieties. You can also choose from varieties that tolerate full sunlight and are great for window boxes.
Floral Borders Design
A floral border and window boxes will help you to add color to your home and give it a welcoming appearance. You can use a mix of seasonal and perennial flowers to create a colorful and vibrant display. You can also add evergreen bushes to provide year-round greenery. Window boxes can also be used for a guest house or as a show home.
Planting
Window boxes and floral borders require extra care to keep them looking good. While some flowers don't require deadheading, others, such as petunias, will need regular trimming and fertilizing. Make sure to remove yellowing foliage, especially from petunias. The flowering season for both window boxes and floral borders is usually from April to early September.
When it comes to choosing flowers for window boxes, petunias and lilies are great choices. These hardy plants do not require much space and bloom all season long. Plants with drooping habit work especially well in window boxes. For a more vibrant window box, try a dark pink verbena or a chartreuse sweet potato vine. If your window box is too small to accommodate a large plant, try a bold plant like a vine or a flowering shrub. You can also use a blend of annuals in your window box to give it texture and depth.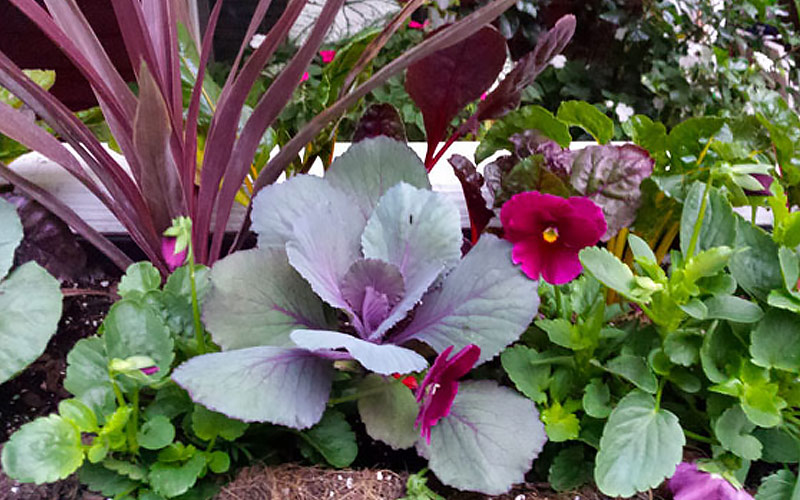 Floral Borders Maintenance
Window boxes and floral borders are an excellent way to add color and interest to a home. Although they require regular watering, you don't have to be an expert to keep them healthy. Regular watering will ensure that the soil is always fully saturated and will prevent disease. Regular grooming will also keep your window boxes looking tidy.
Window flower boxes should be securely fixed to the window frame. They should also have drainage holes of a minimum of 1/2 inch. Also, make sure that they are made of smooth wood and are free from sharp edges. If you choose wood, use rust-proof nails and screws. Lastly, the drainage holes should be large enough to allow water to drain away. Soil that is too wet can lead to disease and other problems.
Year-round beauty
Adding a floral border to a window box and a flowering plant to the inside can help create year-round beauty. While most flowering plants need a bit of watering in order to bloom, you can also try adding some dried accents. You can use decorative cones or gourds that can be placed in either partial or full sun to add interest during the fall and winter.
If you choose perennials, choose a mix that will bloom all season long. For the summer months, opt for geraniums and a variety of annuals. Geraniums, which come in a variety of colors, can bloom for months without much care. If your window box is north-facing, place it so that it gets morning sun.
snows October 31, 2022 Blogfloral borders, window boxes Read more >